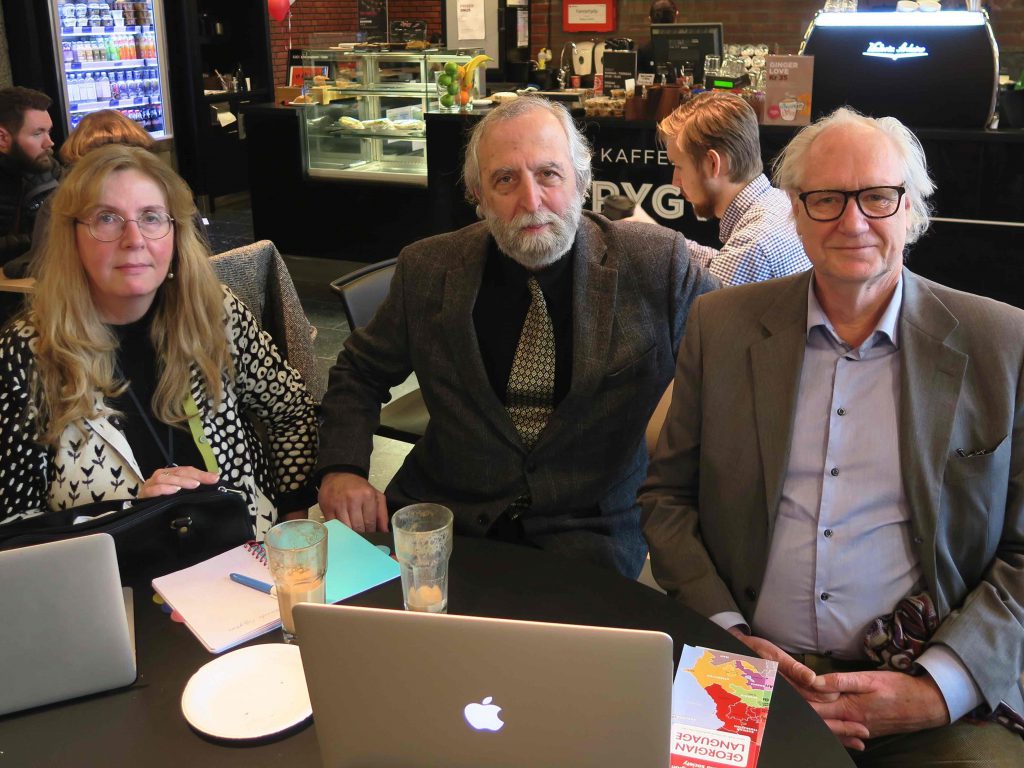 Professor Jens Erland Braarvig (right), Dept. of Culture Studies and Oriental Languages at Oslo University demonstrated his ongoing project Bibliotheca Polyglotta to Karina Vamling and Revaz Tchantouria, Caucasus Studies, Malmö University. The database includes a large number of parallel religious and other texts and can be searched and read in various ways.
The two ancient literary languages of the Caucasus, Armenian and Georgian, are of particular interest here, as many antique and medieval texts were translated into these languages and in some cases the originals were subsequently lost.
Old Armenian texts are already well represented in the database and the inclusion of Georgian texts is in the planning phase, which was one of the topics discussed during this informal meeting.
The database Bibliotheca Polyglotta is open and can be accessed at: https://www2.hf.uio.no/polyglotta/index.php?page=main

Photo to the right: From Dionysius Thrax: Grammar