Prof. Karina Vamling published the article "New Initiatives in Diachronic Linguistics – Atlases of Language and Culture" in the festschrift for Academician Thomas Gamkrelidze – Akademikosi Tamaz Gamqrelidze 90, Tbilisi University Press, 2019. pp. 151-161.
Karina Vamling contributed with the article 'O zarubežnoj dejatel'nosti professora M.A. Kumaxova' [On Prof. M.A. Kumakhovs work and research visits abroad] in the volume Xeževa, M.R. (compiler), Muxadin Abubekirovič Kumaxov. Series 'Materialy k bibliografii učёnyx IGI KBNC RAN'. Nal'chik: Izd. otdel IGI KBNC RAN, 91-94.
Revaz Tchantouria (2018) Basque–Georgian-Russian Dictionary. The book was on display at the Frankfurt Book Fair October 11-14, 2018, in a series of dictionaries published by Saba Publishers, Tbilisi. The Basque-Georgian-Russian Dictionary is edited by Prof. Merab Chukhua and has been published with kind support from Prof Marina Beridze. At the 2018 Frankfurt Book Fair, Georgia was the "Guest of Honour", and books from Georgia were widely exhibited at the Fair.
A new issue in the series Caucasus Studies has appeared. Number 5 Complementation in the Northwest and South Caucasian Languages includes two articles on complementation in the Abkhazo-Adyghe and Kartvelian languages.
As a contribution to Georgian-Swedish literary contacts, Manana Kock Kobaidze (with Kristian Carlsson) has translated works by Georgian poets into Swedish in the volume Den kaukasiska fallenheten (Smockadoll, 2018).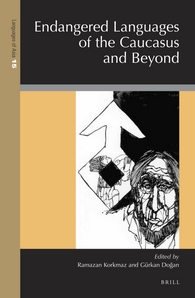 Vamling, Karina. 2016. "The Internet as a Tool for Language Development and Maintenance? The Case of Megrelian." In: Endangered languages of the Caucasus and Beyond, edited by Ramazan Korkmaz and Gürkan Doğan. Brill pp. 244-257. http://booksandjournals.brillonline.com/content/books/b9789004328693_018
The recently published volume New Approaches to English Linguistics.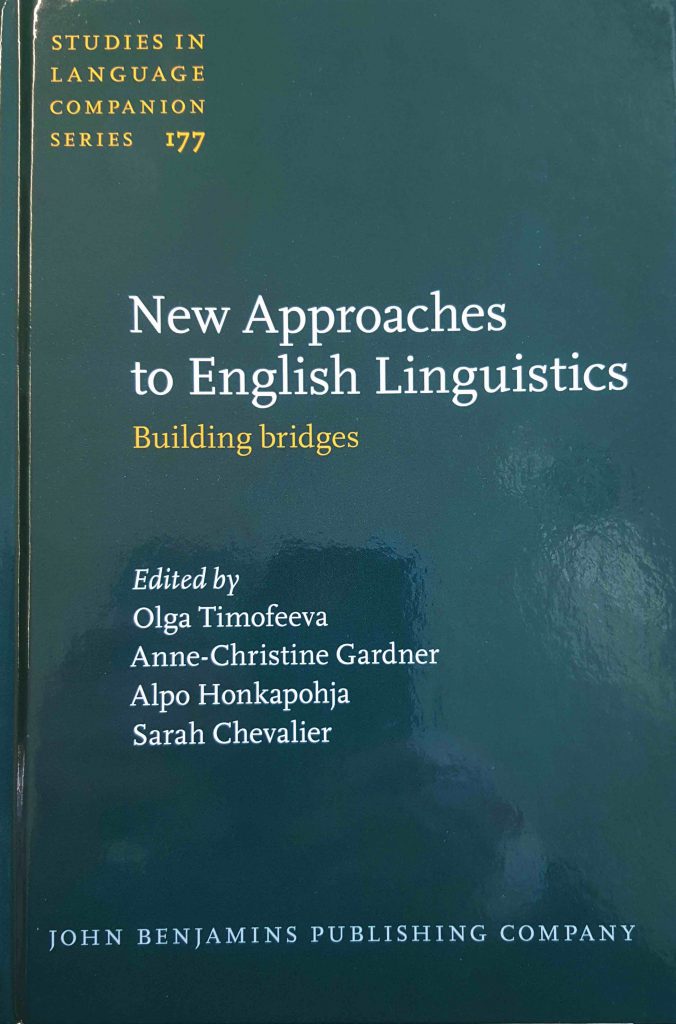 Building Bridges (John Benjamins, 2016), includes the chapter "Building interdisciplinary bridges: MUCH: The Malmö University–Chalmers Corpus of Academic Writing as a Process", with Maria Wiktorsson (Department of Language and Linguistics, Malmö University) as one of the authors. Co-authors are Anna Wärnsby, Asko Kauppinen, Andreas Eriksson, Eckhard Bick and Leif-Jöran Olsson.
Petersson, Bo and Karina Vamling. 2016. "Vanished in the Haze: White Elephants, Environmental Degradation and Circassian Marginalization in Post-Olympics Sochi" Megaevents in Post-Soviet Eurasia. Shifting Borderlines of Inclusion and Exclusion, edited by Andrey Makarychev and Alexandra Yatsyk, Palgrave Macmillan, pp. 59-76. More info about the book
Gotfredsen, Katrine B. 2016. "Enemies of the people: Theorizing dispossession and mirroring conspiracy in the Republic of Georgia." Focaal—Journal of Global and Historical Anthropology, 74: 42–53