Category: External activities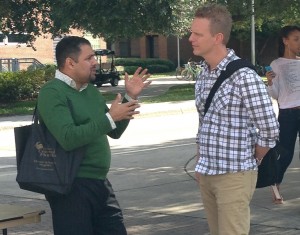 Michael Aldarondo-Jeffries, Director of Academic Advancement Program at University of Central Florida, talking to Lasse Lindhagen about the McNair program at the university.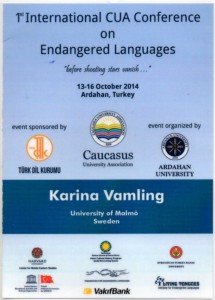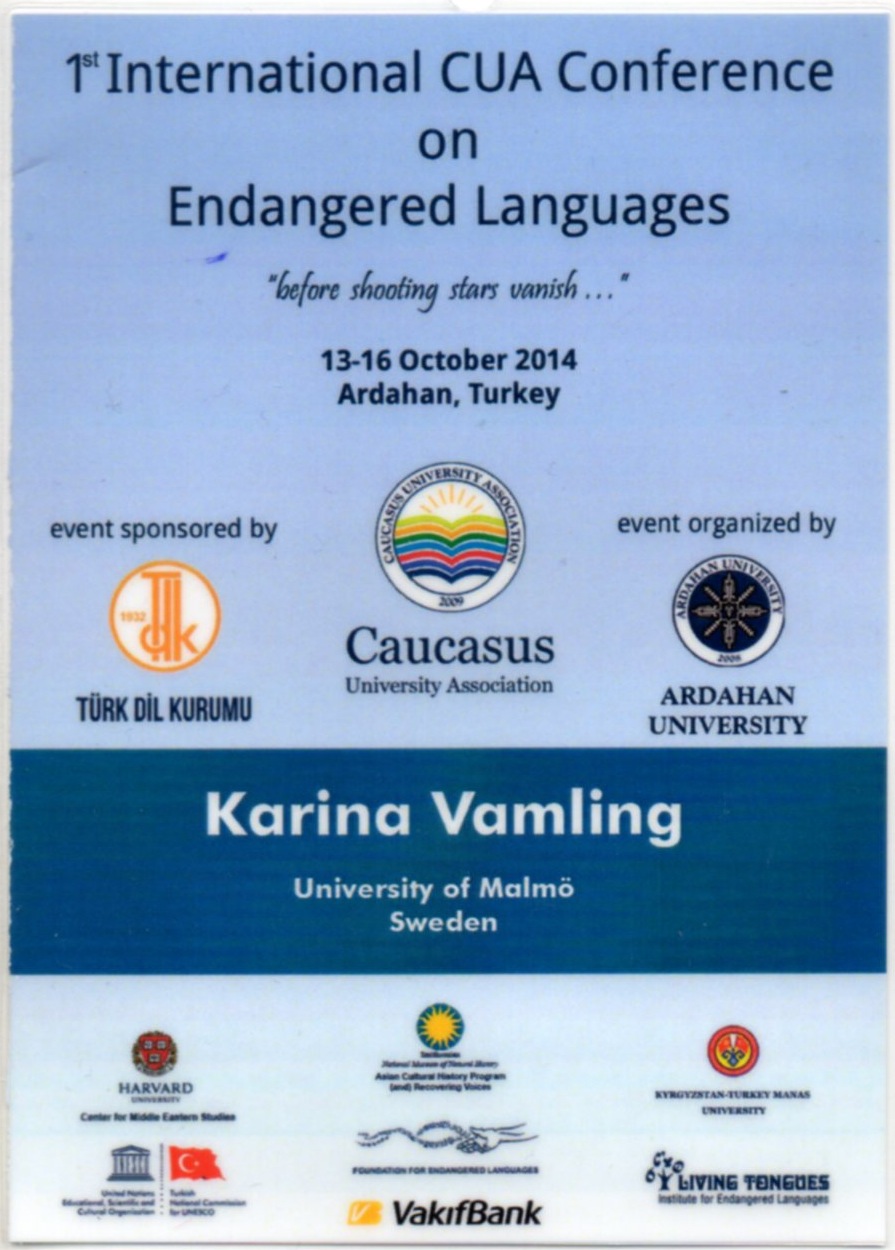 Professor Karina Vamling participates in the 1st International Caucasus University Association (CUA) Conference on Endangered Languages, organized in Ardahan, Turkey, by Caucasus University Association, Ardahan University. Dates: October 13-16, 2014.
The title of her paper is "Internet as a tool for language development and maintenance?", where she discusses Megrelian as a case in point.
Read more:
https://ardahan.edu.tr/cuaconference2014/