Författare: Karina Vamling och Bo Petersson, Professorer och verksamhetsledare för forskningsplattformen Russia and the Caucasus Regional Research (RUCARR)
Det har blivit en vana att ange CET (Centraleuropeisk tid) när vi annonserar våra seminarier och andra aktiviteter. Spännvidden från Ryssland & Kaukasus till amerikanska västkusten fångar det nya arbetsfältet som blivit en normalitet, där kolleger från New York, Tbilisi, Moskva eller Warszawa medverkar med presentationer vid våra seminarier. Pandemiåret har varit en spänd tid i RUCARR-regionen, som förutom Covid-19 präglats av uppblossande konflikter och stora rubriker om den politiska utvecklingen – protesterna mot valet i Belarus, kriget och konflikten kring Nagorno-Karabach, månaderna av gatuprotester efter valet i Georgien, Kremls behandling eller snarare misshandling av Alexei Navalnyj och dess konsekvenser, spänningen längs rysk-ukrainska gränsen. Dessa aktuella händelser har vi belyst i RUCARRs seminarier och rundabordssamtal.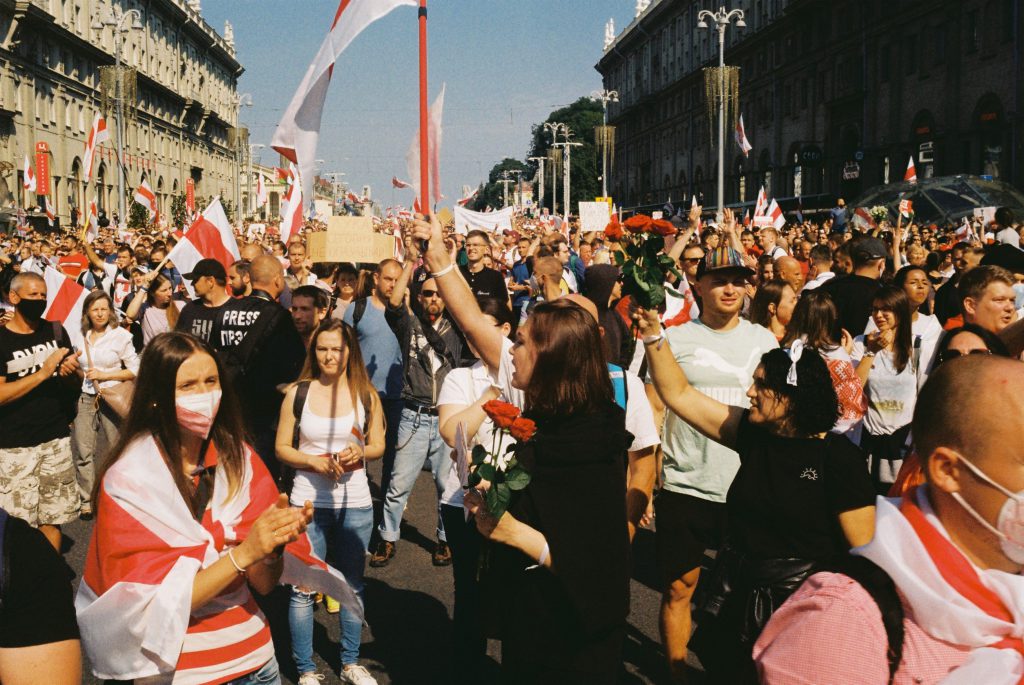 Under den gångna pandemiperioden har vi provat olika former av nätburna aktiviteter, både zoomseminarier med betingelser och interaktion som mest påminner om campusseminarier men även stora webinarer. Störst räckvidd fick webinariet med rundabordssamtalet "Nagorno-Karabakh: from status quo towards final resolution?" med ett par hundra deltagare från över 30 länder. Men det nya formatet kan också medföra besvikelser, som när vi hade en världskänd Rysslandsforskare på virtuellt besök för att göra sin första presentation någonsin av sin rykande färska nya bok. 20+ deltagare slöt upp där vi hade förväntat oss det tiodubbla. Det tycks som om den virtuella seminariemarknaden snabbt blir mättad, vilket ger oss anledning att fundera ingående på hur vi bäst når ut med att marknadsföra våra programpunkter. Det är en utmaning hur vi bäst skall kunna ta till vara de vidgade globala, digitala nätverken och erfarenheterna från den här perioden. Vilka är våra målgrupper och hur kommer våra seminarier att förändras framöver?
En sida som man även måste vara beredd att hantera är att våra seminarier ofta rör ämnen med hög konfliktpotential, även krigförande länder. Ju vidare krets av deltagare vi har och ju öppnare vi är, desto större är risken att vi får in personer som kommer att försöka iscensätta konfrontationer och angripa talarna. Detta är ett reellt problem och även om vi har föranmälan till seminarierna, är detta något som kräver särskild vaksamhet och beredskap. Ännu så länge har vi varit förskonade från incidenter av den typen men troligtvis är det mest en tidsfråga innan situationen uppstår och då måste vi ha en beredskap på hur det ska hanteras. Här skulle vi välkomna en dialog med såväl IT-specialister som säkerhetsansvariga. Vi antar att många miljöer vid universitetet kan ha liknande problem.
De digitala mötena och aktiviteterna har blivit vardag inte bara hos oss i Sverige och Malmö. Även i regioner som har stått mycket långt ifrån en digitalisering i vardagen har man blivit tvungen att ta stora steg under pandemiperioden. Vi ser detta i bl a Kaukasus och Ryssland. Att hamna i ett onlineseminarium där deltagare från Nordkaukasus, Amman, New York och Tbilisi diskuterar i realtid med varandra var knappast tänkbart tidigare, även om tekniken givetvis fanns. Tekniktillvänjningen överbryggar gränser och detta öppnar möjligheter även för oss vad gäller tillgänglighet och forskningskontakter. Samtidigt är den digitala öppenheten långt ifrån oproblematisk och fritt tillgänglig för alla. Här spelar faktorer in som rädslan för övervakning, för att exponeras i vad som kan betraktas som olämpliga sammanhang, att associeras med ställningstaganden och grupperingar som av vissa inte anses vara politiskt korrekta.
Som akademiska forskare vilka är privilegierade nog att verka i en demokrati är det vår skyldighet att ta dessa högaktuella frågeställningar på största allvar. Vi är därför stolta att kunna meddela att RUCARR avslutar vårterminen med ett digitalt symposium 17-18 juni som fokuserar på hot mot och brist på akademisk frihet i länder med auktoritära system. GPS och RUCARRs gästforskare inom programmet Scholars at Risk (SAR) har varit central i att initiera och organisera evenemanget. Symposiet Academic freedom in hybrid and authoritarian systems har tonvikt på Centralasien och arrangeras gemensamt med REDEM, Centre for Baltic and East European Studies (CBEES) vid Södertörns högskola, SAR och Oxus Society for Central Asian Affairs (Washington DC). Vi hoppas på bred uppslutning!
Karina Vamling och Bo Petersson