I hope you all had the opportunity to relax and recharge, even though the winter holidays do not match the academic semester. I managed to spend some relaxing days with people that are close to me, which is not always easy in the pandemic circumstances we have become accustomed to.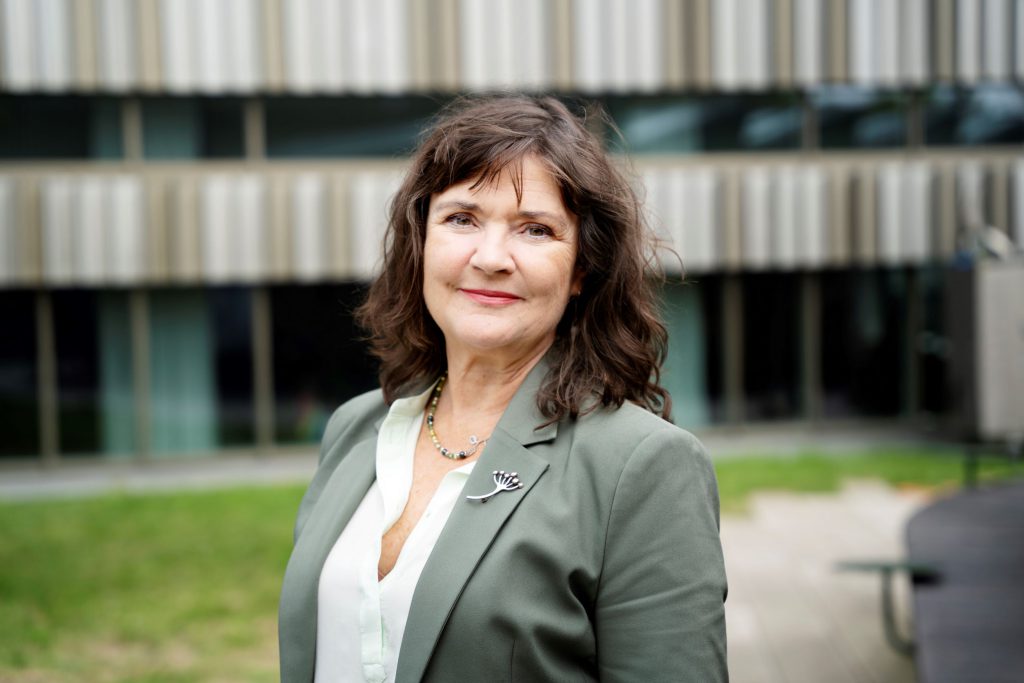 Unfortunately, the increasing spread of the virus in recent weeks meant that some of you had to re-plan teaching and examination. I want to thank all of you who have done your best to manage this situation! At Malmö University we follow thoroughly the national rules and recommendations. Let us hope that this new period of remote work and more digital teaching will not be too long. It is important to remember that in general, those who get infected and are vaccinated do not become as ill as they did last year. There have been no changes in the vice-chancellor's decision regarding traveling abroad, which means that all travels outside Sweden still need my approval as Dean.
You can read more about Malmö University's Corona information here:
https://staff.mau.se/first-page/puffs/recommendations-regarding-the-novel-coronavirus-covid-19/
Below you can find an English summary of the decision from the faculty about teaching due to Corona:
At the Faculty of Culture and Society, the following applies from 12 January 2022:
Campus-based elements in teaching and / or examination can be temporarily rescheduled to digital alternatives in accordance with the Swedish Public Health Agency's recommendations from January 12, 2022. This especially applies to theoretical elements and primarily until February 27, 2022. However, planned sit-in exams should not be rescheduled to digital form at the moment.
The course coordinator can, after dialogue with the program coordinator, propose which elements can be re-planned as digital activities with maintained quality. The re-planned elements must be approved by the head of department.
The course coordinator is responsible for notifying the students where changes are made. In connection with informing students, the course coordinator should also inform students that the university is open for those who need access to study places.
If exemptions from syllabi need to be made, the application for this must be submitted from the education coordinator to the faculty's vice dean with special responsibility for first and second cycle education
Supplementary information, specific for each department, will come shortly from the heads of the departments.
I am a Dean at a large faculty, with about 350 employees, and I would like to be more available for questions, comments and perhaps chat with more of you. The newsletter is one form of contact, and I always appreciate your feedback on it by email. Thank you! However, I was looking forward to spending more time at the open areas on floor 7 this year. Right now, this is unfortunately not possible but if you see me there in the future, drinking coffee or working – please do not hesitate to contact me.
We have some new colleagues at the Faculty level. A warm welcome to Pia Häggblom, new Research Liaison Officer (forskningshandläggare) at KS. She is the substitute for Ewa Lantz, while she is on parental leave. Also a warm welcome to Lars Ola Nilsson, new Research Liaison Officer (forskningshandläggare) at Grants Office who will be working with KS' research applications. I hope you both will enjoy your new working environment.
Finally, I would like to remind you to nominate candidates to the nomination committee (valberedning) at the Faculty. The task of the nomination committee is to nominate members to the Faculty board and to university or Faculty-wide groupings.
Members of the nomination committee must:
Be permanently employed as a teacher at the Faculty of Culture and Society
Have a broad knowledge about the Faculty
Have the ability to look after the common interests and activities at the Faculty
Have a good knowledge about the education and research interests and activities at the Faculty
Please send your nomination with a short motivation to Helene.waldeck@mau.se no later than February 1 and mark your email with "nomination to the nomination committee".
Unfortunately, we could not have our Christmas party as planned last year. We hope that the situation looks better this spring and therefore we already now would like to invite you all to our spring party on April 28, 17:30 at Slagthuset. More information will come!
But for now I wish you all a good start!
Kind regards
Rebecka Lettevall