Author: Bo Reimer, Director of Medea
Medea has now entered its sixth year as a research platform at the faculty. The work we do – me, Bojana Romic, Erin Cory, Karolina Rosenqvist and Richard Topgaard – consists primarily of conducting research on media and design, and on communicating with the general public by arranging talks and symposia, and by producing podcasts.
Last year looked for obvious reasons different than earlier years. We had to cancel the Medea Talks we had planned for the spring, and we took a break also with our podcast serie Medea Vox.
Our main public event last year consisted of a two day symposium with the title Artificial Creativity, with my colleague Bojana Romic as main organizer. Even though we originally had conceived of the event as a physical event in Malmö, luckily enough we were able to remake it into an online event before we sent out our call for papers. This meant that we were able to attract participants from five continents. We also put in effort in making the symposium into more than just zoom talks, creating (together with Maria Engberg, TS, and guest professor Jay Bolter) an interactive three-dimensional space where participants could meet and chat as avatars.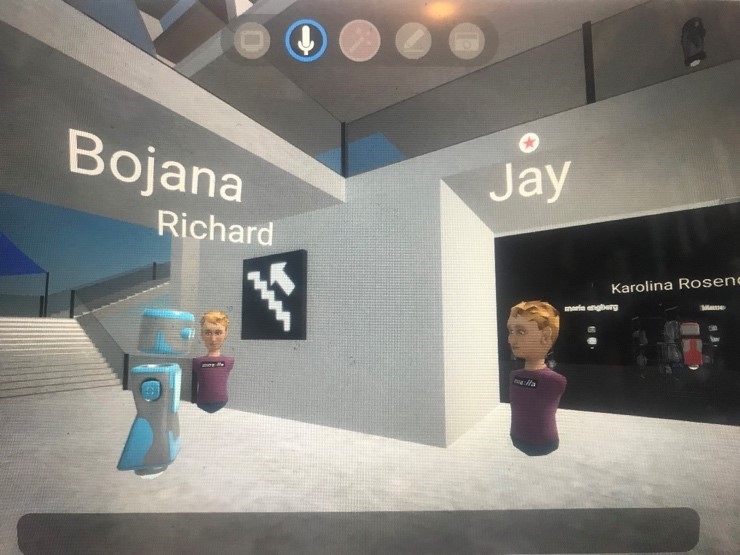 In order to have the symposium run as smoothly as possible, all participants had to prerecord a 12 minute video with their presentation, which was shown before a discussion. The videos were also subtitled. A lot of work, but worthwhile. You can find many of the presentations on our webpage, https://mau.se/en/research/research-platforms/medea/conference-artificial-creativity/#accordion-56328.
We are now planning this year's main event, which will be a symposium on Women and Music together with the City of Malmö and Malmö Live. It is part of the celebration of the 100 year anniversary of women getting the right to vote. There will be talks and discussions and live music with both academics, musicians and actors from the music industry involved. We are working on the program right now, but save the date: Thursday, November 18.
Bo Reimer, Director of Medea