I hope you all had a nice and relaxing holiday. My holiday was – as for many of us – very calm and different this time. But thanks to digital tools we were able to gather our close and dear ones even this year. I spent my days reading interesting and thought-provoking books, discovering new hiking areas in the region, and experiencing refreshing (very) short dips in Öresund.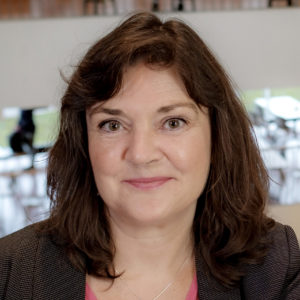 Now that the vaccine process has started, there is a clear light at the end of the tunnel ahead of us. In the meantime, we will try to do our very best to slow down the spread of infection.
We have some good news: Tom Nilsson, Lecturer at GPS, was offered a scholarship from STINT Teaching Sabbatical at the University of California, Los Angeles (UCLA) during autumn 2021. Congratulations Tom!
I would also like to send my congratulations to our new Professor Ulrika Sjöberg, K3.
Normally, the University would be crowded with new groups of students this week. As you know, many of them are quite worried now, and the Faculty will hold an open Zoom meeting during lunch hour on Wednesday, January 20, where they can voice their questions and comments in Swedish or English. We hope we can be of support this way.
Right now, many of you are busy taking care of new students and the new semester. Let us hope that next semester we will be able to do so in another way!
Also, many of you are engaged with research applications now. Last week the new KS process for signing external applications with two Dean's decision meetings every week started. I am working on getting some adjustments made in the Vice-Chancellor's decision so that the process at KS will be simpler in the future. If successful, you will be informed. In the meantime, I get the opportunity to meet engaged researchers and hear about your research plans.
Becoming a new university has involved all of us, and we have started different development projects over the last years. Right now many of them have slowed down and in some cases even stopped. What we will try to do now on Faculty and Department level is to try to get an overview of them and let you know what is on and what has been postponed or even cancelled.
I wish you all a great start and good luck to those who are writing research applications at the moment – I am looking forward to hearing about them all.
Best wishes,
Rebecka Lettevall
Dean