Author: Prof. Derek Hutcheson, Vice Dean for Doctoral Education
As the Scottish poet Robert Burns (1759-96) once noted,
The autumn leaves, like golden greaves,
Lie on my path to-day,
And in the sun the spider weaves
Her thread of silken gray.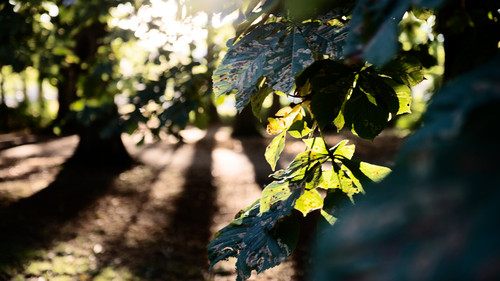 This autumn, as the leaves fall and the sun draws in, it is a timely moment to reflect on what we have achieved over the past three-and-a-half years since becoming a university, and where we want to be in five or ten years' time. Many of you have taken part in the recent consultation meetings with the Vice Chancellor and the drafting committee about university's new Strategy 2025. Last week was also a time of reflection for the faculty leadership group, which met to discuss our medium-term visions for education, doctoral studies, and the working environment.
In the area of doctoral studies, we have made a lot of progress in three years, but must think strategically about further development. For example:
Doctoral studies as part of our academic environment.  Our faculty took a conscious decision several years ago to decentralize doctoral studies to the departments, to ensure that decisions were taken as close to the doctoral environment as possible.  Through the Faculty's Advisory Committee for Doctoral Education (KFKS, in Swedish), I meet regularly with the doctoral education co-ordinators in each department, and also with the heads of department, through the faculty's leadership group.  Together, we strive to ensure that the structures of doctoral studies are consistent with the overall aims and visions of the university, faculty and departments, while at the same time encouraging bottom-up initiatives.  In the future, we could also focus on the pathways through undergraduate, master's and doctoral education, and how doctoral studies can be better integrated into both the educational as well as the research environments.

Course development. All five subjects now have a systematic set of subject courses.  We should continue to focus on a long-term strategy to ensure that we provide systematic training in subject areas and research methodology.

Supervisor support.  We have approximately 60 supervisors or co-supervisors across the faculty.  There are many different styles of supervision, and challenges involved in it.  This semester – starting on 1 October – we are starting a series of mentoring seminars intended to explore different aspects of supervision, supporting supervisors in their work.  We hope to keep improving our support structures in the years to come.

New Study Handbook.  Many of you gave input to the new Study Handbook, which should be out for final consultation in October.  It is a much more comprehensive document than the previous version and sets out a detailed but more straightforward set of routines covering all aspects of doctoral studies.  The aim is to have a 'one-stop' document that is of use to doctoral students, supervisors and administrators.
A recurring theme this academic year will be the external evaluation of our doctoral subjects. This will require a great deal of energy, particularly at the departmental level, but it will also give a good opportunity for self-reflection. The working group of the university's Committee for Research Education (KFU) is close to completing the guidelines, and the final process will be clear next month. I will be working with the departmental doctoral education co-ordinators, chairs of the Advisory Committees of Supervisors, heads of department, and the faculty and departmental research liaison officers, to ensure that it is as useful as possible for us as we seek to develop our doctoral studies further. Though the main documents will be prepared by these actors, all supervisors and doctoral students will be involved to some extent, and I hope that you will also find the evaluation process stimulating and thought-provoking.
We should also take this opportunity to welcome four new doctoral students, who commenced their studies on 1 September. In Urban Studies, we are pleased to meet El Häkkinen, Matilda Sandberg (2021) and (jointly with Roskilde University in Denmark) Ulrik Kohl; and in International Migration and Ethnic Relations (IMER), Karen Ravn Vestergaard.
I am sure you were as pleased as the faculty leadership group to hear last week that more campus-based activities will soon be possible. The last 18 months have been difficult for everybody, and not least for our doctoral students and supervisors. As with much other research in the university, the pandemic has resulted in adaptations and adjustments to doctoral study plans, and we appreciate the energy and resourcefulness that this has required on the parts of doctoral students as well as their supervisors. Hopefully, the resumption of more campus activity from 29 September will be the first step on the road back to normality!