Author: Derek Hutcheson, KS Vice Dean for Doctoral Education
As spring arrives, there are various developments in doctoral education which I would like to share with you in this week's KS Fakultetsnytt.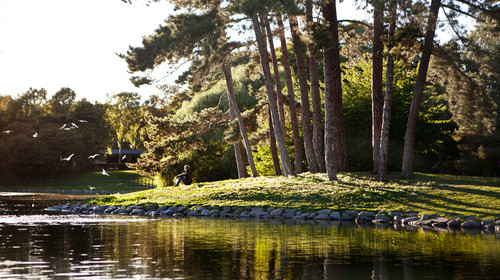 This afternoon, the university's Advisory Committee for Research Education (Kommittén för forskarutbildning, KFU) will take the next step in developing the evaluation process for our doctoral subjects. As previously noted, KS doctoral subjects (except our newest, Global Politics) will be evaluated in the coming 2021-22 study year. The process should be useful, both for enhancing our own quality, and also benchmarking our doctoral training against best practice. A strong emphasis will be on collegial participation in the evaluation. There will be further news about this in the coming weeks, as the consultation process moves on.
In the autumn, we hope to build on existing departmental support for supervisors through a new faculty-wide mentoring programme for supervisors. Several new doctoral students will be starting in September. The following term, it is our intention to start a new series of 'Hands-On Teaching' seminars for them and other doctoral students who have not previously had the chance to participate.
Another subject high on the agenda is the KFU's recent memo regarding special circumstances relating to doctoral education and Coronavirus. Unfortunately, there have so far been no indications that additional central government resources will be become available for standardised extensions of doctoral scholarships. This means that the only resources available are within existing pre-planned departmental budgets. Many research projects across the university – both at doctoral level and in other funded research – have had to adapt to the changed circumstances through revised research methods and scaled-back fieldwork. Supervisors and departments will continue to provide as much assistance as possible to doctoral students to advise them on how best to minimise delays. Cases will need to be approached on individual basis, but at the moment there is no additional funding available for extensions. As the vaccinations roll out, we can also hope that the situation may improve in the coming months and that delayed plans may finally reach fruition.
The second round of digital Individual Study Plan (ISPs) reviews is now in full swing. The new system has advantages over the old paper-based system, including more secure archiving, clearer approval chains, and better documentation of the alignments of doctoral projects with intended learning outcomes. At the same time, we are aware that acclimatising to the new system has been time-consuming and at times frustrating for supervisors and doctoral students. There are two main improvements for this semester:
Administrative routines have been improved in each department. Hopefully this will make the process of filling in the parts that relate to study time and resources easier.
Malmö University is part of a wider consortium that uses the new ISP system. Many of you gave feedback on your experiences of using it autumn 2020, which we passed to our colleagues who participate in consortium development meetings. I received news last week that some improvements to the layout of the form been made for this semester. Other changes will follow (and in some cases depend on agreement with other institutions).
We should also remember that ISPs are one of our key tools for structuring reflection about the progress and plans of doctoral students. Only the authors of the ISP documents (doctoral students and their supervisors) can input information; those at the end of the chain of approval cannot edit them, only accept or reject. The ISPs form a vital part of the legal agreements surrounding each individual doctoral project, and are subject to external quality review. It is therefore important that ISPs are as complete as possible before being sent for approval, and are only approved once they are finalised accurately. We know that it is matter that people take seriously, and are grateful to colleagues for their detailed engagement in the process.
In the background, work also continues on modernising our Doctoral Study Handbook and other regulatory documents to give better administrative support and procedural advice. We have now completed the review of the existing documentation, and will be consulting with supervisory committees and doctoral students next month on the new draft texts. The aim is to have a new Study Handbook in place for the new academic year in September. I am grateful to our new Research Liaison Officer, Dr Ewa Lantz, and to my fellow KFKS members, for their work with me on it.
I end – as is now traditional – with a topical poem from Scotland's national bard, Robert Burns (1759-1796). After a grim winter with the Coronavirus pandemic lockdowns, and with the gradual reopening of society beginning, these words from 1791 will hopefully cheer us as the days get longer and the air gets warmer…
The smiling Spring comes in rejoicing,
And surly Winter grimly flies;
Now crystal clear are the falling waters,
And bonie blue are the sunny skies.