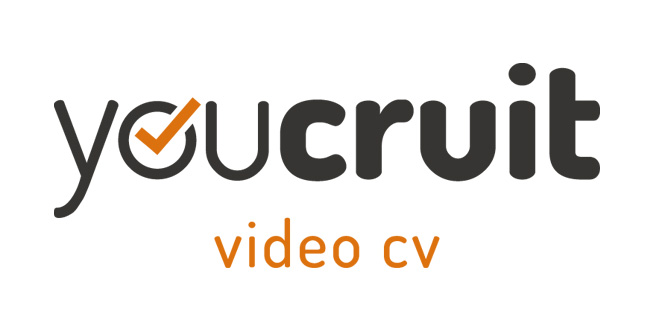 Mats Holmbäck from YouCruit held a well-attended and inspiring workshop in the Student Center on October 9 about the way of the future when it comes to applying for jobs. It looks like the traditional paper CV days may be gone.  The future seems to be leaning towards an electronic CV with an embedded video!
Via a video CV, you can show who you are, let your personality shine, sell your background and expertise, and explain how you can contribute and be an asset to an organization.  YouCruit's video CV tool allows you to easily fill out your CV and record a 30 second video. You can then send your tailored video CV link to the company you wish to apply to.  According to Mats, the click ratio on your video CV link is much higher than your traditional CV, which in turn increases your chances of getting better end results with your job search.
To simplify things, you can connect your Facebook or LinkedIn account to your YouCruit video CV link.  If you decide to do this, think twice about your Facebook content you have posted that may not be appropriate to share with your future employer!  You can choose yourself if you want to use a simple introductory video made directly from your PC or smart phone, display your projects, or upload a more creative video you've made yourself (max 50 seconds).  The important things to think about are that your video is tailored to the company/job(s) you are applying for, and that you stand out amongst the crowd/your 'competition', in a positive way of course!  Keep in mind, that you cannot change the font, template, color, etc. of your CV page, which means that if you would like to present yourself in a creative fashion, you must do so via the video that is embedded in the video CV.  YouCruit will come out with a new and improved video CV in just a few weeks, so keep your eyes and ears open for that!
Whether or not a video CV is the way of the future, and that "30 seconds of fame" is the new CV, remains to be seen.  One thing is for sure, however, this is certainly a different approach one can take in presenting and marketing oneself while job searching and it is certainly one worth giving a chance!
Good luck, be creative, don't be afraid to stand out, and be different!
Emily, Intern, Careers Service