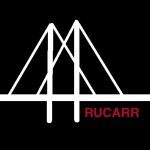 Hundred years have passed since the disintegration of the Russian Empire and the declared independence of several countries in the Caucasus including Georgia, Azerbaijan and Armenia and the North Caucasian Mountain Republic. To commemorate this anniversary, RUCARR organizes a one-day seminar where several ambassadors and researchers discuss the contemporary role and importance of these short-lived periods of independence.
The seminar includes discussions with Malkhaz Kakabadze, the Ambassador of Georgia to Sweden and Finland, Adish Mammadov, the Ambassador of Azerbaijan to Sweden and Artak Apitonyan, the Ambassador of Armenia to Sweden. The two morning sessions are devoted to Georgia and Azerbaijan, and the two afternoon sessions will focus on Armenia and the Mountain Republic.
See the full seminar program here: http://wpmu.mah.se/rucarr/
WHEN AND WHERE:
Tuesday May 22, 9:30-16:15
Niagara building 5th floor, Malmö University, Nordenskiöldsgatan 1.
Meeting-point on the 5th floor by the C elevator.
To attend the seminar, please register ASAP via this link or by sending an email to anastasia.egorova@mau.se.
For more information about the seminar, please contact rucarr@mah.se